Sportive orthosis: keep on moving
As an athlete, you are looking for a sportive orthosis as performant as you! CEO Medic helps you keep the rythm by offering plantar, knee orthoses and knee support that combine efficiency, comfort and lightness. Professional athlete or sports lover, CEO Medic is offering orthoses that will fit you perfectly.
Innovative technologies
Made with the newest technologies and created with a 3D scan, our sportive orthoses have offer extreme precision for a perfect fit. They are delicate, sturdy, and classy at the same time, to fit all your needs. Their superior quality lets you enjoy your activities freely. They exceed all expectations. Just like you.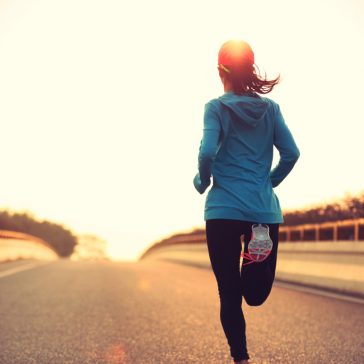 Maximise your performances
With 35 years of operations, CEO Medic reunites a team of graduated orthotists-prosthetists members of the Ordre des technologues du Québec. Our professional service and our careful attention allow us to create sportive orthoses that meet specific needs.
Our complete range of sportive orthoses has been elaborated to offer the best protection for your articulations and optimise your perfomances. More than plantar and knee orthoses, and knee support braces, we also offer a large choice of sportive stockings and compressive garments to promote recovery.
Plantar sportive orthoses
Created especially for the sports fans, this plantar orthosis is made of absorbant material that reduces the shock to the heel, and brings the propelling energy forward. The orthosis is covered with a material that keeps humidity away.
Knee brace
The iBrace knee orthoses are custom made from a 3D scan, to get the highest adjustment precision possible. They are made for instability and ligament strain, meniscus lesion, or knee arthrosis also called gonarthrosis. These orthosis with a minimalist design are very light and comfortable, providing maximum stability to eliminate knee injuries. Its aluminum framework strengthened with carbon makes it extremely resistant. Our orthoses relieve pain effectively and helps you keep on doing your daily and sportive activities safely.
Sportive knee brace
Sports are part of your live and stoping is out of the question! CEO Medic understands perfectly and offers you articulated and soft knee support braces to give you the stability you need to stay active. They are light and easy to wear. Moreover, our soft knee supports are made with different materials, including breathing materials.
Call for an appointment in one of our 5 locations on the North Shore, in Montreal and on the South Shore and let our professionals guide you to the most adapted sportive orthosis for you. You'll be convinced by the result!