Knee orthoses: protect, re-eduquate and stabilize
CEO Medic designs knee brace and supports to help preserve healthy knees, which is one very important articulation! In fact, it's your knees that support the most part of your body. When mobility tends to reduce, it becomes very important to take good care of those articulations, to protect, re-educate and stabilize them.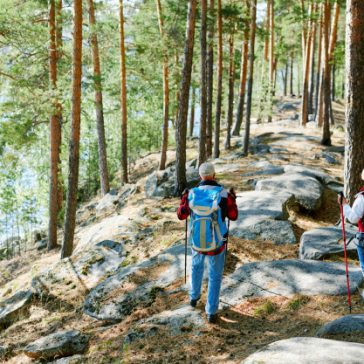 Active and secure
Being active with knee problems is very dangerous, if helping devices are not used to take care of the problems. It's best to choose a knee support or orthosis that will support you in all your activities safely. At CEO Medic, we advice you on the type of device best adapted to your lifestyle, and most of all, to your articulations.
iBrace, maximum stability
iBrace knee Orthotics are custom designed from a 3D scan to achieve an unparalleled accuracy of fit. Made of aluminum and carbon their minimalist design, our braces are light weight and comfortable while ensuring maximum stability.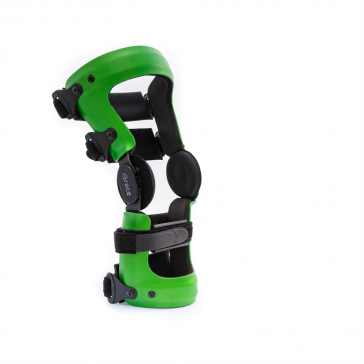 iBrace knee orthosis
Whether it's for daily activities or sports, the range of iBrace knee orthotics guaranties protection from all ligament injuries, articulation problems and knee arthrosis. Light and comfortable, those orthoses are also extremely resistant, because of their aluminum structure reinforced with carbon.
This range of products also includes the OA option, the knee orthosis that comfortably relieves pain for those patients dealing with medial or lateral unicompartmental osteoarthritis. The high technology iBrace knee orthosis promotes a better quality of life.
Postoperative knee orthosis
If you went through an anterior cruciate ligament (ACL) reconstruction or an operation after a fracture of tibial plateau or rupture of the quadriceps muscle. Our postoperative knee orthosis helps control articulations and offers stability while walking.
Articulated knee brace
The articulated knee brace is mostly used in the case of patellofemoral syndrome, meniscectomy, light ligament instability, and arthrosis. It's a flexible knee orthosis with control over the patella and metal articulations. It support a light articulary stability and is easy to wear.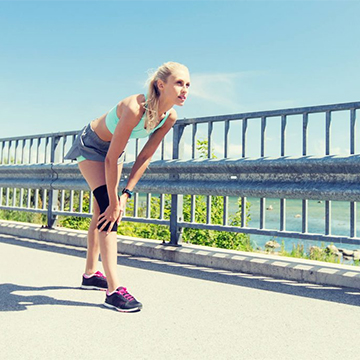 Soft knee brace
Also called patella knee brace, the soft orthosis stabilize the patella while compressing the knee. It is offered in different materials, like breathable fabric. We regularily choose them for people dealing with patellofemoral syndrome, meniscectomy, and arthrosis.
Many of those orthoses and knee braces are covered by the RAMQ, CSST, SAAQ and private insurance. Contact us for more information.