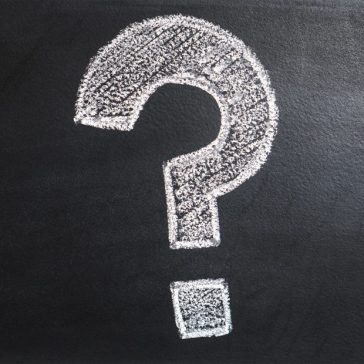 WHERE, WHEN, HOW?
Where are you located and what are your opening hours?
We have 4 CEO Médic branches in Saint-Jérôme, Saint-Eustache, Laval and Saint-Hyacinthe as well as several points of service in Greater Montreal. Our business hours are 9:00 am to 5:00 pm, Monday to Friday.
Click here to visit the contact section of our website to find the branch closest to you.
Are you open, despite the current situation with the Covid-19 pandemic?
Yes. All our CEO Medic clinics are now open Monday to Friday from 9:00 a.m. to 5:00 p.m. For your safety and that of our employees, we have implemented strict hygiene measures in line with the recommendations of Public Health.
What services do you offer at CEO Médic?
To learn more, click on the service that interests you.
Can I have my purchases delivered to my home?
Yes. Some of our over-the-counter products can be purchased over the phone, simply contact us at the branch. For other products, you will need to visit us, as we will have to take certain measures to ensure the best fit.
Are you a private clinic? I need an appointment quickly.
No. We are not a private clinic, but it is possible to take an appointment quickly with one of our orthotists.
Do I need a doctor's prescription to take an appointment?
No. You can meet an orthotist without having a prescription from your doctor. Following the evaluation, the orthotist will tell you if the device (orthosis or brace) that would help you requires a medical prescription.
Do insurances cover orthotics?
Most private insurance covers orthotics (plantar, knee or other), it depends on your insurance plan. We recommend that you check with your insurance company before ordering your orthosis. It is important to check the amount of coverage, the prescription requirements of a doctor and how often you can request a new orthosis.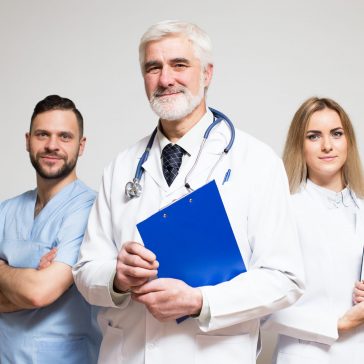 ORTHESIST, PODIATRIST, ORTHOPEDIST; WHO DOES WHAT?
My doctor refers me to a podiatrist, are there any at CEO Medic?
No. An orthotist and a podiatrist are two different health professionals. However, they can work together as part of a multidisciplinary treatment plan and an orthotist also has the expertise to produce plantar orthotics, if necessary.
Click here to learn more about plantar orthotics.
What is the difference between a podiatrist and an orthotist?
The orthotist-prosthetist (professional technologist) practices in an orthopedic laboratory holding a laboratory permit issued by the Minister of Health and Social Services (MSSS) to manufacture, sell and repair orthopedic orthoses, plantar orthoses and orthopedic prostheses for any part of the human body, according to the medical prescription of a professional qualified to prescribe.
The podiatrist specializes in local conditions of the feet that are not diseases of the system. It treats, for example, corns, calluses and nail diseases. It is authorized to indicate the podiatric treatment necessary, by clinical and radiological examination of the feet. (* AOPQ)
I would like to see an orthopedist, is it the same as an orthotist?
No. They are two different health professionals who work together to relieve the patient's pain.
An orthopedist is a doctor whose specialty is surgery, the prevention and correction of disorders of the musculoskeletal system, bones, joints, muscles, tendons, and nerves.
The orthotist is the professional who assesses, manufactures, and supplies orthopedic equipment. For example, the orthotist will manufacture a knee brace on the medical reference of an orthopedic surgeon or a doctor.
Click here for more information on knee braces.
I would like to have a medical consultation.
We do not have a doctor on site for general medical consultations, but we do have access to an orthopedic doctor if you have a consultation request for this type of specialist.
You have a request? Contact us.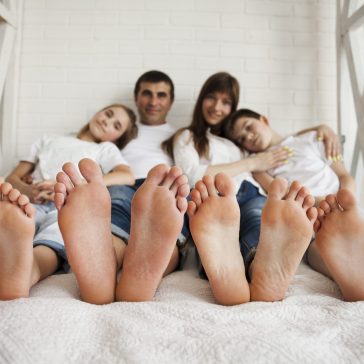 FOOT ORTHOTICS; EVERYTHING YOU NEED TO KNOW
My child has an irregular gait, should he consult an orthotist?
If you are concerned, you can talk to your family doctor or come see an orthotist for a biomechanical assessment, which will determine if there is cause for concern based on your child's age. Following the assessment, plantar orthotics may be necessary to assist the child's gait.
At what age should a child wear orthotics?
Usually, children start to wear foot orthotics around preschool or school age, when shoe wear becomes more regular. Sometimes, if a very young child has a significant biomechanical problem, doctors will prescribe the plantar orthosis more quickly.
Is an orthotic compatible with all shoe models or do I have to have an orthosis for each shoe?
In general, the foot orthotics can easily be transferred from one shoe to another. However, there is a certain shoe (toilet, dance etc.) or it will be necessary to provide a different orthosis adapted to the particular shape of the shoe.
How long does a foot orthotics last?
A pair of foot orthotics can last between 2 and 4 years depending on the use and the maintenance. However, annual adjustment is recommended according to the morphological changes or the wear of the materials.
Do I have to wear my foot orthotics at all times?
It depends on your diagnosis. Your orthotist will tell you when or what activities you should use your plantar orthotics.
Click here for more information on foot orthotics